Lawn Fertilization Service – Local Lawns – Kanata & Stittsville
Our lawn Fertilization Service will help your lawn in many ways:
Fertilizer is food for your lawn. Different fertilizers will
enhance colour as well as leaf and root growth. The right fertilizer at the right time of the year for the right type of turf will strengthen your lawn and make it much nicer looking AND it will make it so healthy that it has no trouble competing with the odd weed that tries to pop up. Yes, fertilizer will go a long way in getting rid of dandelions!
Think of your lawn as a 3 inch tall ecosystem where weeds and your turf are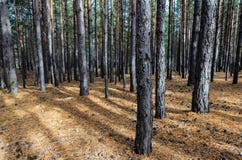 all battling for light, moisture and nutrients. Our goal is to tip the balance with our services just a bit so that your turf has the advantage. We want it growing at a just the right rate where it sucks up all the moisture and nutrients before the weeds have a chance to take hold. We also are very careful to keep your lawn the perfect thickness so that it isn't competing with itself and doesn't give tiny sprouting weeds a chance. It'll block all the light from the ground just like in a dense forest.
We fertilize your ENTIRE turf, right into the edges and corners where it is needed the most
We are very careful about getting fertilizer into your flower beds or any other areas where it may be unwanted
We ALWAYS blow excess fertilizer off of your driveways and pathways
Our fertilizer is completely safe. You can go on your lawn or lets your pets out right after we are finished